Drink: a very cold white with some weight, like this Pierre Morey Aligote from Burgundy.
I love hummus and always try to have a batch of my homemade version on hand, for snacking, kids lunches, etc.   This is a richer, more dressed up version, inspired by a dish we had recently at Farmshop in Larkspur.  Here, avocados and yogurt are blended in to replace some of the tahini, and the lovely green dip is made even greener with a layer of toasted pistachios and peppery extra virgin olive oil on top.
When making my standard hummus, I swear by soaking and cooking the beans from scratch, as I think it makes all the difference in the classic recipe where the chickpeas are carrying the dish.  But avocado is the star in this rendition, so you can totally get away with canned beans – making it a very quick and easy appetizer to throw together.
Serve with pita, lavash crisps, or a good whole wheat baguette, as we did, along with some radishes, which cut nicely through the richness of the dish. It's best served the same day you make it, as avocados oxidize quickly and turn the top layer a slightly murky gray-brown (still tastes good, but not pretty). If you make it in advance, coat the surface entirely with a generous layer of olive oil before covering the dish tightly with wrap and refrigerating.  On the subject of kitchen wrap (and I do realize this is so San Francisco), I have to share my new favorite kitchen product – beeswax wraps! A fantastic, reusable alternative to plastic wrap, they cling tightly to any bowl (more securely than plastic), smell nice and make leftovers look so elegant in the fridge!  I like the Bees Wrap ones, but they're harder to find – the Abeego wraps are also great, and they're on Amazon…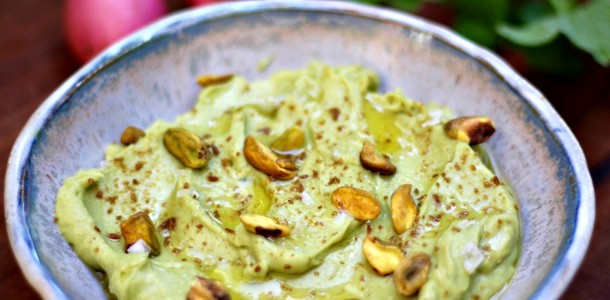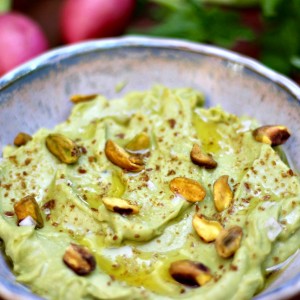 A slightly richer, more elegant take on hummus.  It makes a fabulous appetizer, one that looks like it took much more time to prepare than the 5 minutes it actually ...