For me, and many a parent, I suspect, cupcakes have become ubiquitous.  Birthday parties, class treats, play dates – they all call for a cupcake, portable, portioned for tiny hands and crowd-pleasing.  So, as the mom of two little boys, I make a lot of cupcakes.  And being the healthy hacker that I am, there is much experimenting as I attempt to create a less sugary, more nutritionally-dense but still crave-worthy version.  Which is a very tricky thing, as many cleaner cupcake recipes I've played with taste like muffins – virtuous, fine with coffee in the morning, but definitely not making the cut for kiddie birthday party fare or dessert that satisfies a sweet tooth.
This chocolate-beet version nails it.  The beets moisten and add earthy sweetness to the cake, but are virtually undetectable.  I've made these two years in a row for my son's birthday treats, and both times they got a big thumbs-up from all the kids, even those who wouldn't touch a veggie with a 10-foot pole.  Because they aren't super sweet and lack a thick frosting, many big kids, including myself, gobble them up also, feeling somewhat virtuous because, essentially, these are just a fiber-packed muffin in cupcake clothing :-)…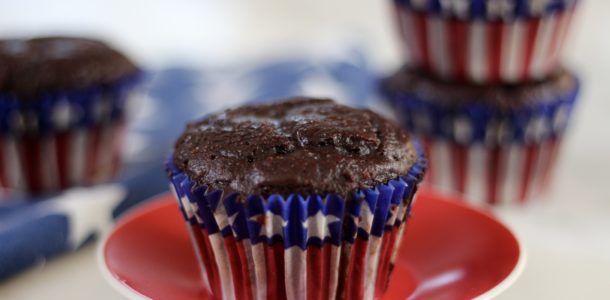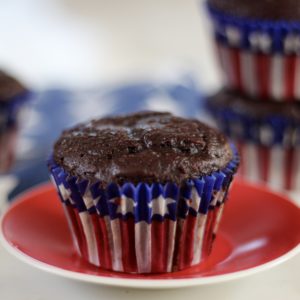 Made with sprouted whole-grain flour and sweetened with beets, maple and a touch of honey, these are healthier cupcakes that taste anything but.   A note on the beets here: ...