Drink: An aromatic, racy Austrian Gruner Veltliner like this biodynamic beauty, the Neumeyer Gruner Veltliner 'Engleberg'.
We eat salmon at least once a week in our house.  It's a nutritional superstar, full of brain-boosting, anti-aging and anti-inflammatory omega-3 fatty acids — and all of us, including my two little guys, love it.  This recipe, from Indian goddess Madhur Jaffrey's book At Home with Madhur Jaffrey, is in constant rotation at my house.  It's outrageously quick and easy, and makes an addictive pan sauce with which you'll want to drown your brown rice.  Serve with sautéed spinach or collard greens and you've got a gorgeous guest-worthy dinner that looks much fancier than it is. Note: make sure to buy wild salmon, as the farmed stuff is full of nasties.  Trader Joe's sells a skinless and boneless frozen wild Silver Coho salmon filet from Alaska that makes this recipe effortless.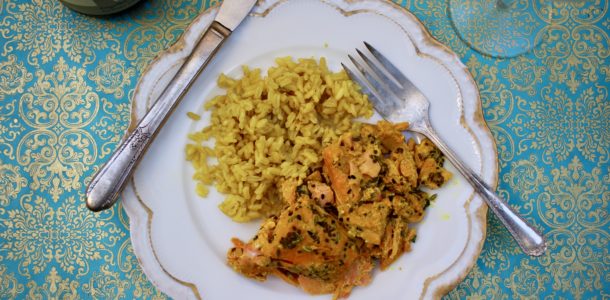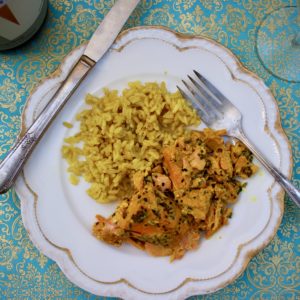 Adapted from Madhur Jaffrey's book At Home with Madhur Jaffrey, this recipe is a quick and delicious way to get more of the nutritional superstar salmon in your diet.  In fact, if you stock ...